EN
EN
blind
/blˈa‍ɪnd/
/ˈbɫaɪnd/
2
unable or unwilling to perceive or understand
1
a type of window covering, often made of cloth, that can be rolled up and down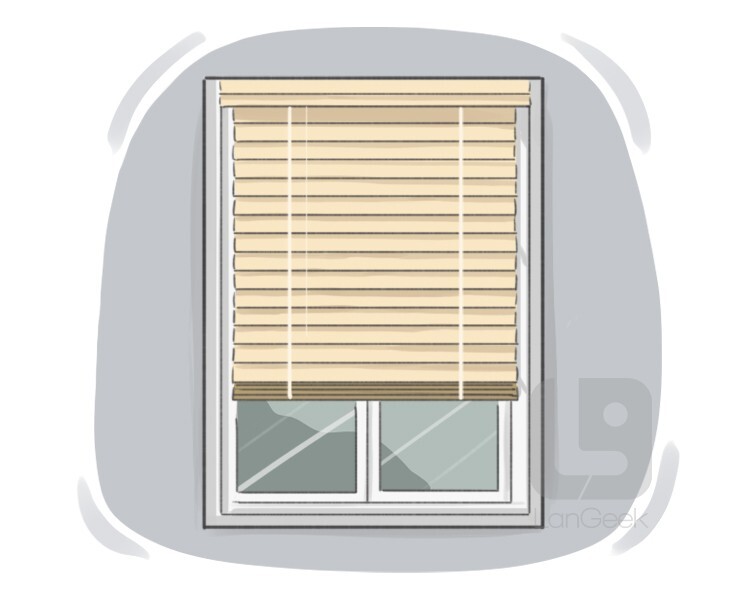 What is a "blind"?
A blind is a type of window covering that is designed to cover and control the amount of light that enters a room through a window. Blinds consist of horizontal or vertical slats that can be adjusted to allow more or less light to enter a room, and they can be made from various materials such as wood, plastic, or metal. Blinds can be operated manually with a cord or wand, or they can be motorized for easy remote control. They provide privacy by preventing people from seeing into a room when they are closed and are a popular and versatile window treatment option that can complement any decor style or window size.
2
people who have severe visual impairments, considered as a group
3
a hiding place sometimes used by hunters (especially duck hunters)
1
make blind by putting the eyes out
2
render unable to see
Examples
2. 
May
the
dust
of
your
carriage
wheels
blind
the
eyes
of
your
foes
.