EN
EN
1
each of the five parts sticking out from the foot
2
the part of the shoe that covers and protects the toes of the foot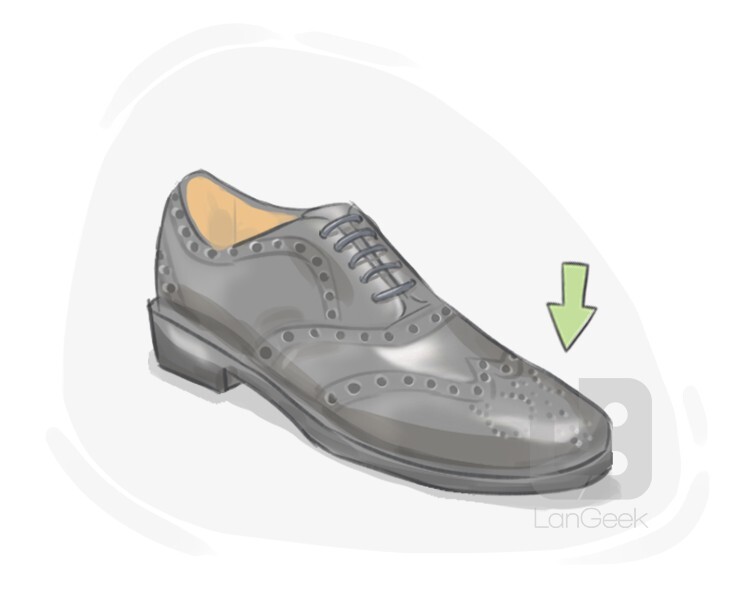 What is a "toe"?
A toe is a part of the shoe that covers the toes of the foot. It can be made of various materials, such as leather or synthetic fabrics, and can have different shapes and sizes depending on the shoe style. The toe can be reinforced with additional layers of material to provide extra protection, durability, or support for the toes. Some shoes have a cap toe, which is a piece of material sewn over the front part of the shoe, while others have an open toe, which leaves the toes exposed. Properly fitting shoes should provide enough space for the toes to move and flex comfortably without being too tight or too loose.
3
(golf) the part of a clubhead farthest from the shaft
4
forepart of a hoof
1
touch with the toe
2
hit (a golf ball) with the toe of the club
4
drive (a golf ball) with the toe of the club
5
walk so that the toes assume an indicated position or direction
Examples
1. 
Toe
have
the
last
word
.
3. 
This
tree
frog
has
toes
.