EN
EN
1
a small soft-bodied animal with an elongated body that lacks limbs and eyes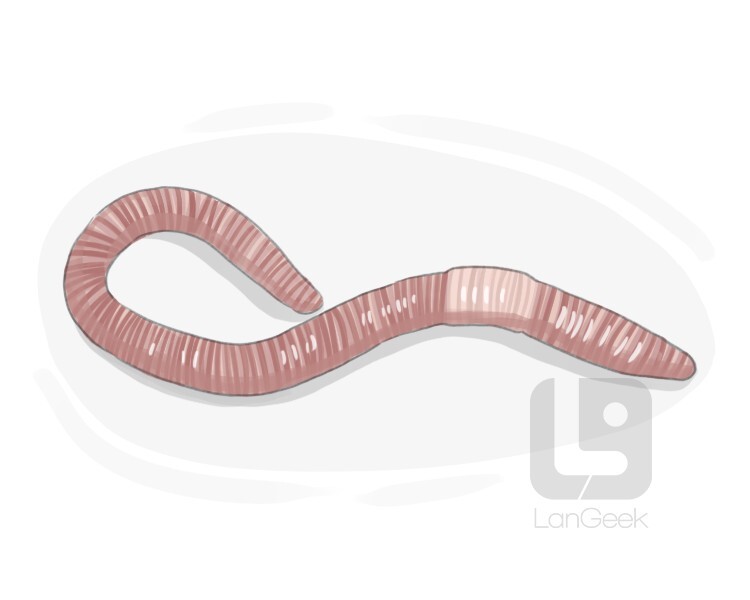 What is a "worm"?
A worm is an elongated, legless invertebrate with a cylindrical body that is typically found in the soil or aquatic environments. Worms come in various species, such as earthworms and roundworms, and play vital roles in ecosystems through their burrowing activities, decomposition of organic matter, and contribution to nutrient cycling. They are integral to maintaining soil fertility and are often considered beneficial organisms in gardening and agriculture.
3
screw thread on a gear with the teeth of a worm wheel or rack
4
a software program capable of reproducing itself that can spread from one computer to the next over a network
Examples
2. 
-
Cause
flies
make
worms
.
3. 
Hairy-Bo
gummi
ring
worms
.